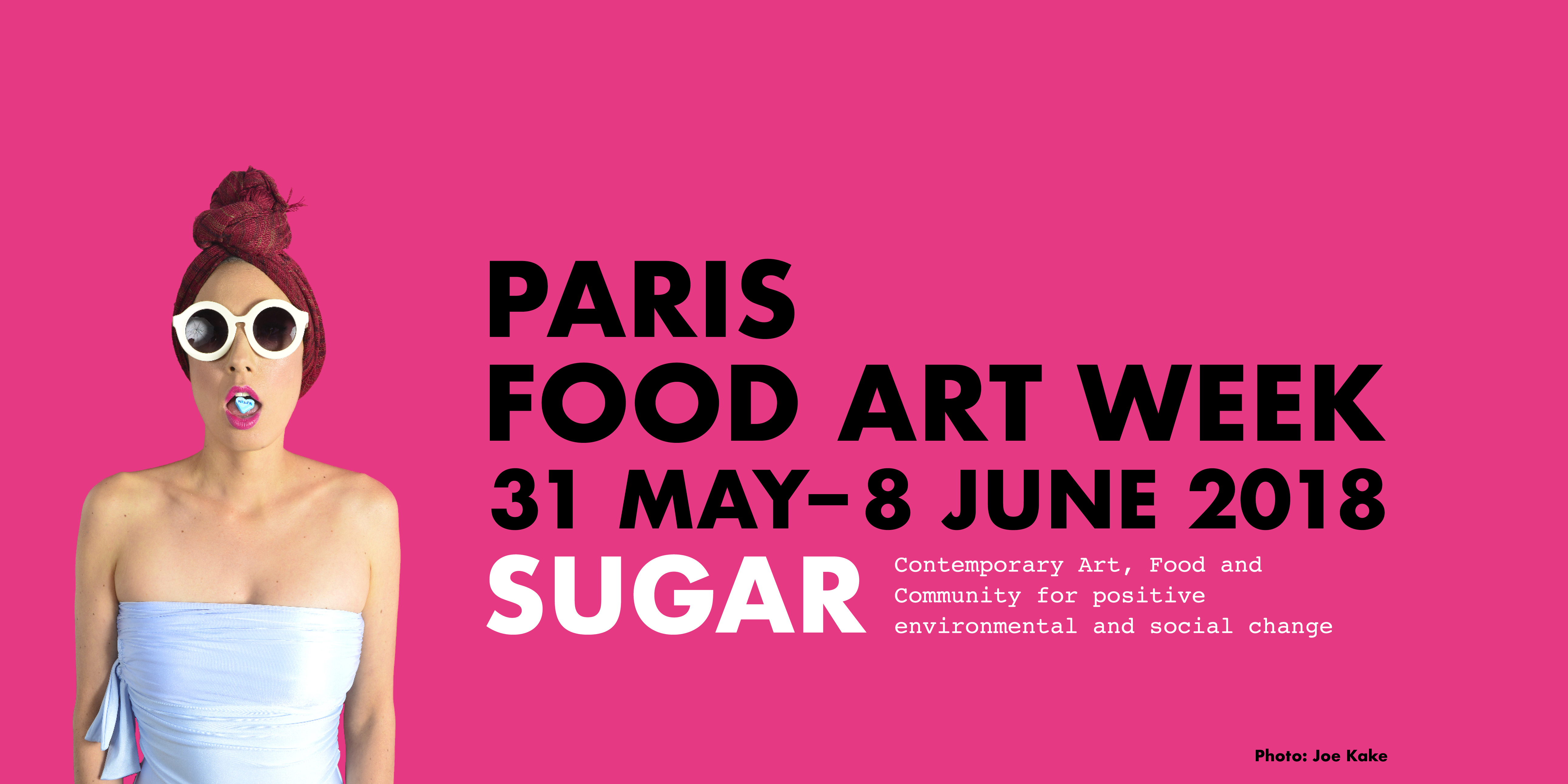 ---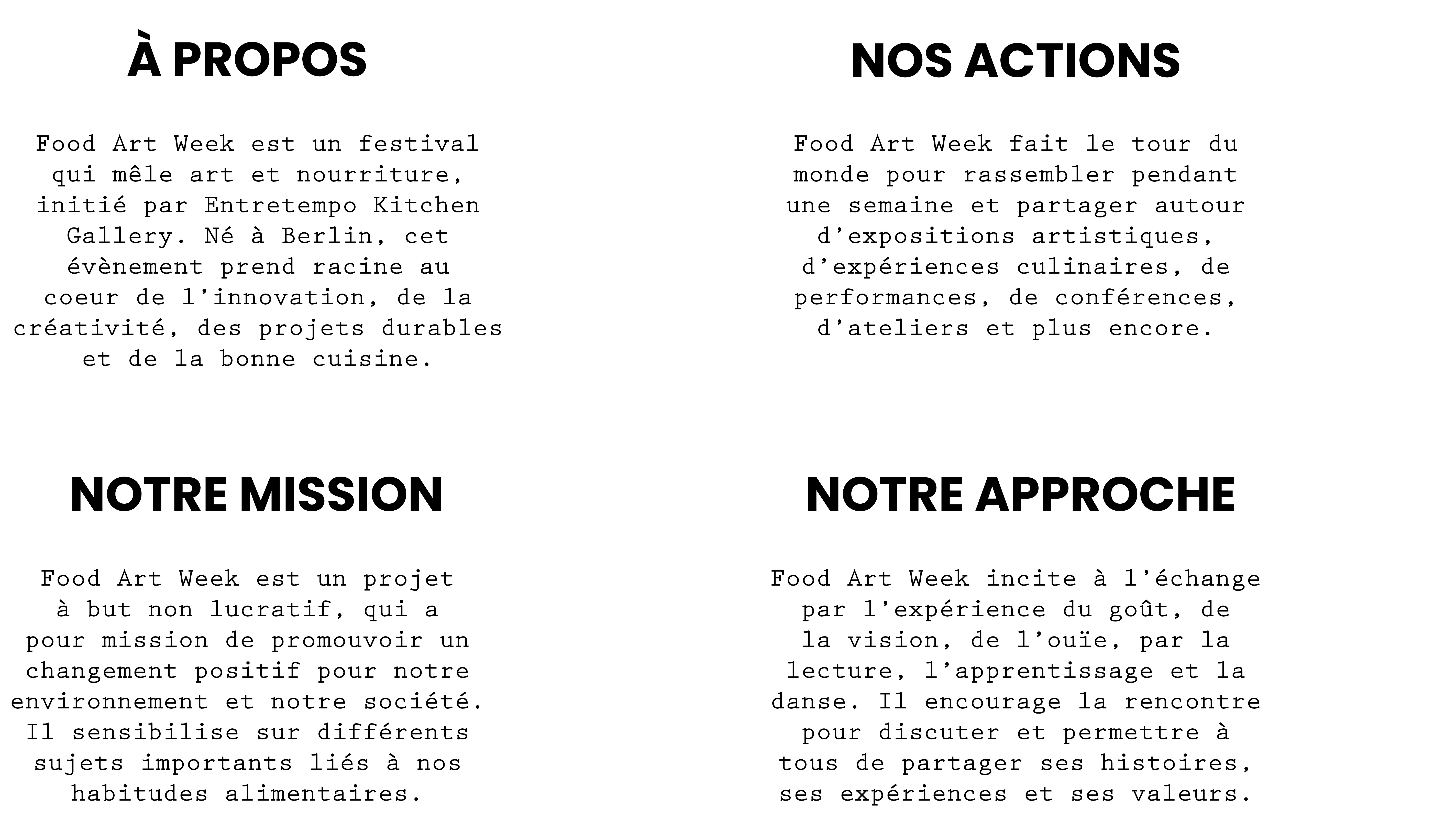 ---
ENVIRONNEMENT
Promouvoir un changement positif pour notre environnement et notre société quant à nos habitudes alimentaires.
EDUCATION
Sensibilisation sur notre alimentation et notre consommation.
SOCIAL
Créer des liens en développant nos 5 sens ainsi que par la lecture et l'apprentissage.
---
ARTISTS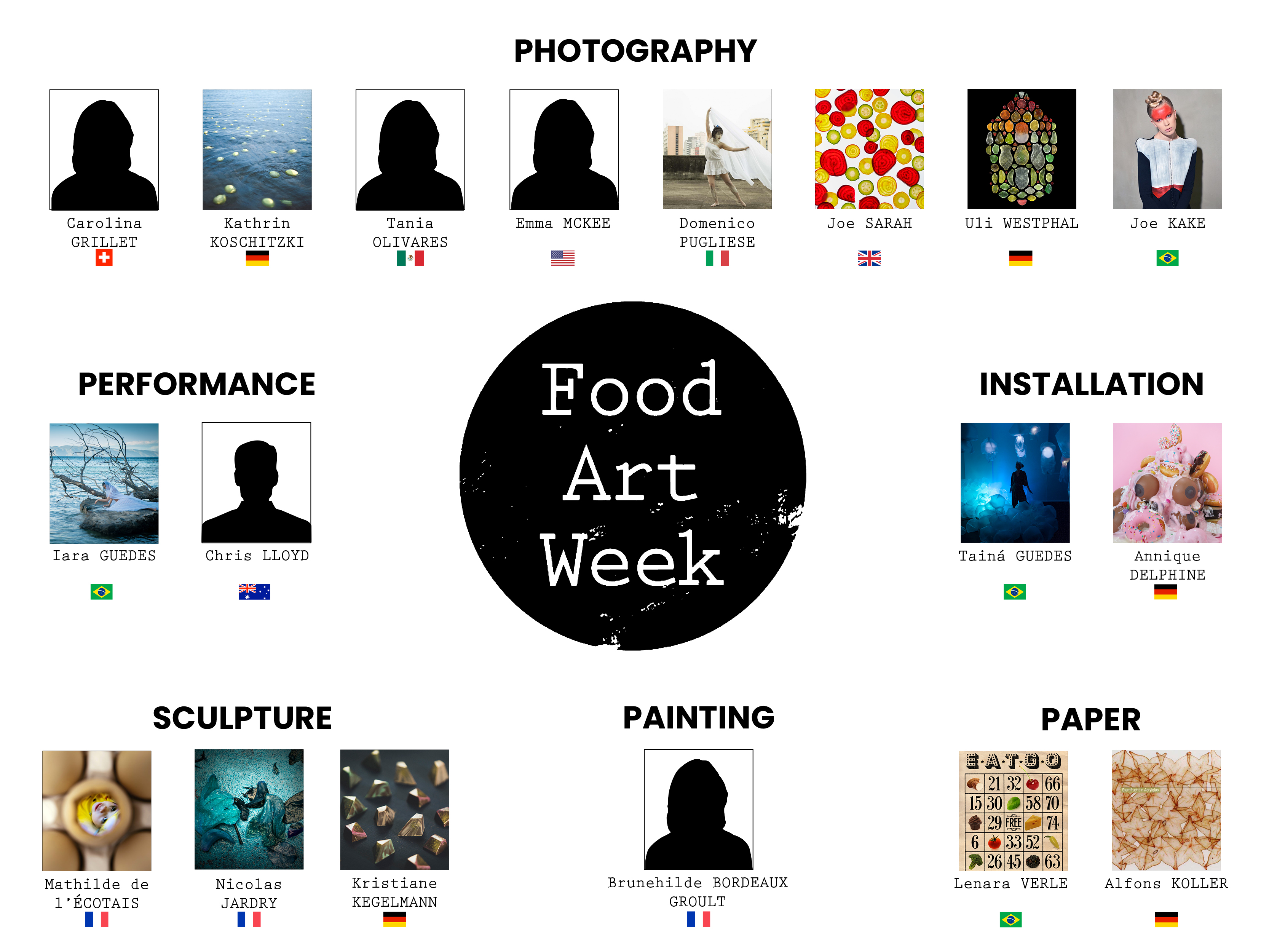 ---
PROGRAMMATION
En ligne fin mars
---
---
TAKE ACTION !
Be part of our global movement.
Join our Food Art Revolution and share our campaign.
---
PARTENAIRES

---
REJOIGNEZ-NOUS