About Us
ENTRETEMPO KITCHEN GALLERY is a one-of-a-kind food/art space in Berlin.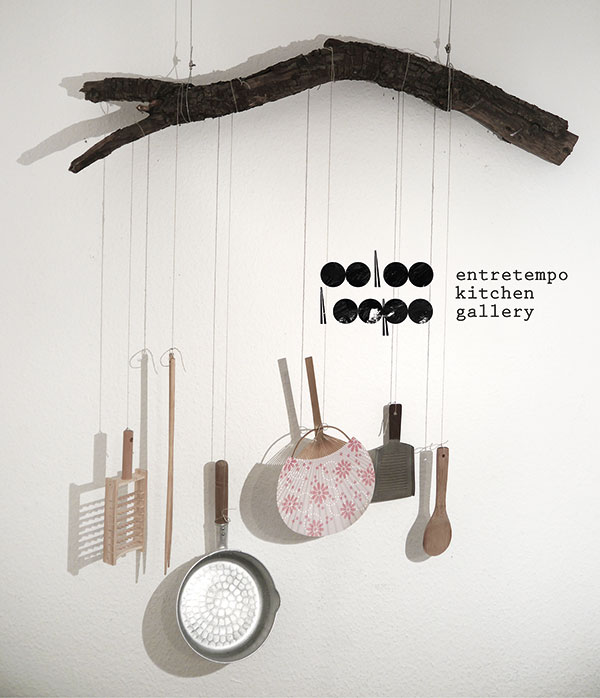 Entretempo is the first Contemporary Art Gallery to combine art and food, two universal languages that can promote positive changes in our world. The concept of Mottainai — the Japanese Buddhist term for regretting what is wasted — is reflected in our work. Our art and food-based projects practice Food Activism by involving sustainability, alternative economies and environmental activities.
Located in the heart of Prenzlauer Berg in Berlin, our unique space invites audiences to become participants. Going beyond the normal scope of a gallery, we host dining experiences and offer a range of creative services for you and your business.
Vision and Values:
Sustainability and Social Responsibility
• We promote Organic, Local, Fair and Social products
• We apply the concept of Mottainai in our work: reduce, reuse, recycle, in other words, we give priority to use materials that are there
• We take care that our events are accessible for all kind of people, including "special needing people" and kids
• Almost all of events are free of charge
• We have a special program to educate people about food and its impact on our world and society
• We fight for human and animal rights
• We fight against food waste
• We are a grassroots movement, addressing socio-political-environmental issues through food and art
• We are interested in projects that can make our world a better place
• We collaborate with institutions, companies and individuals that share the same vision
Get in touch: hello@entretempo-kitchen-gallery.com
Senefelderst. 29 – 10437 Berlin – Germany
Monday – Friday 11am – 3 pm – or on appointment
Job Opportunity :
We are looking for an intern in the field of Design for a period of four to six months. Please click here for further informations.
Sleek Magazine :
News & Press :