Entretempo Kitchen Gallery is a one-of-a-kind food/art space in Berlin.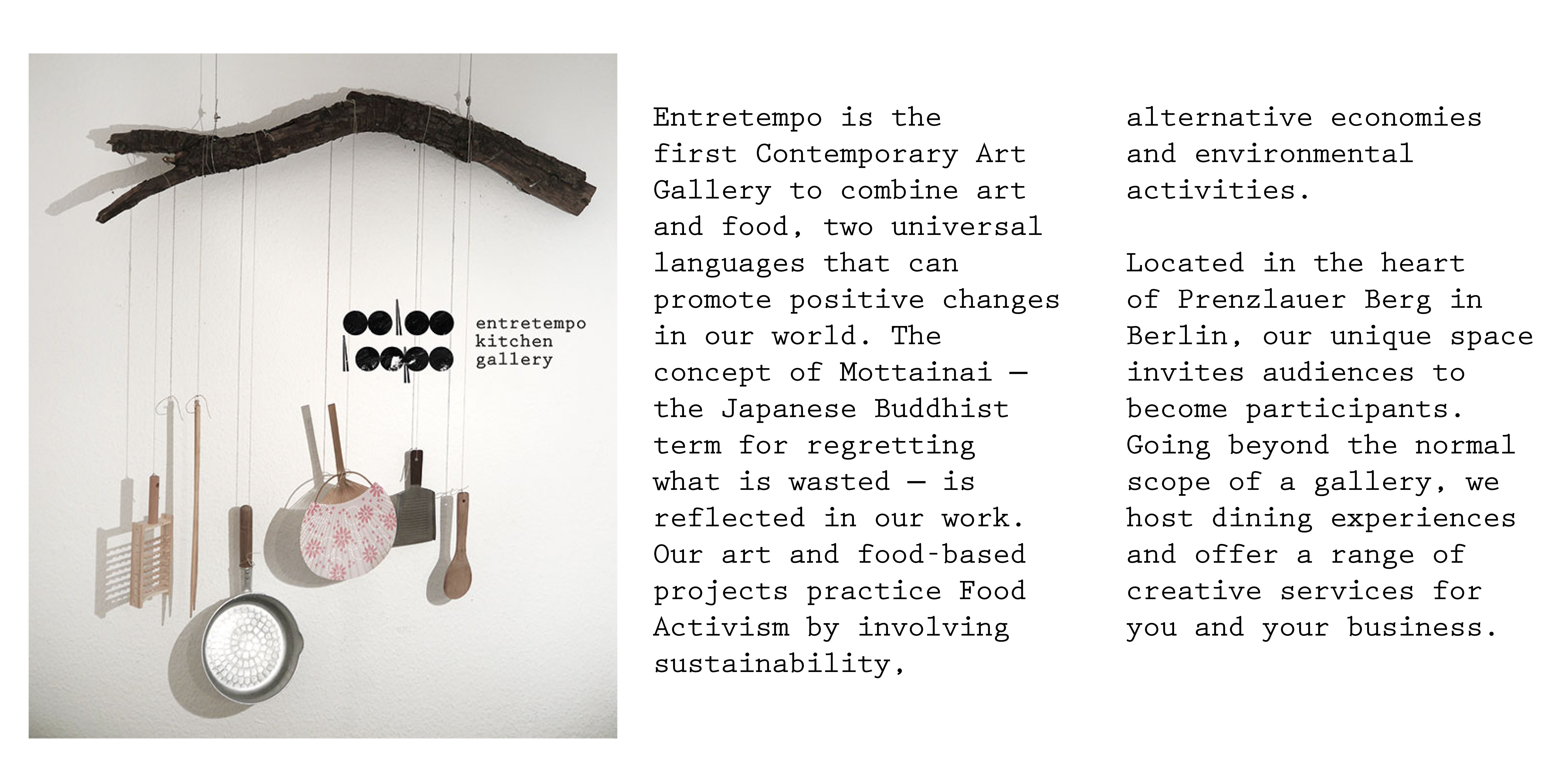 Entretempo Kitchen Gallery
taina(at)entretempo-kitchen-gallery.com
If you feel like working with us, just send a message:
Entretempo and Food Art Week work to unite people to inspire everyone to preserve the earth. You can help us by donating a small amount to the NGO Food & Movement e.V.
FOOD & MOVEMENT e.V.
Berliner Sparkasse
IBAN: DE89 1005 0000 0190 6319 70
BIC: BELADEBEXXX
Website credit : Sara Tantane and Blanche Garnier
©2019 Entretempo Kitchen Gallery, Berlin, All rights reserved